BrisVegasLAN Winter Announcement
Hosted over 3 days, BrisVegas is the premier LAN event that is home to the biggest CSGO Grassroots tournament in our region.

We're back at it again for July 7 - 9 back at Kedron Wavell Services Club located on the Northside of Brisbane.
Hosted over 3 days, BrisVegas is the premier LAN event that is home to the biggest CSGO Grassroots tournament in our region.
Early bird spectator passes are now available: $15 for all 3 days. Subject to availability and for a limited time only.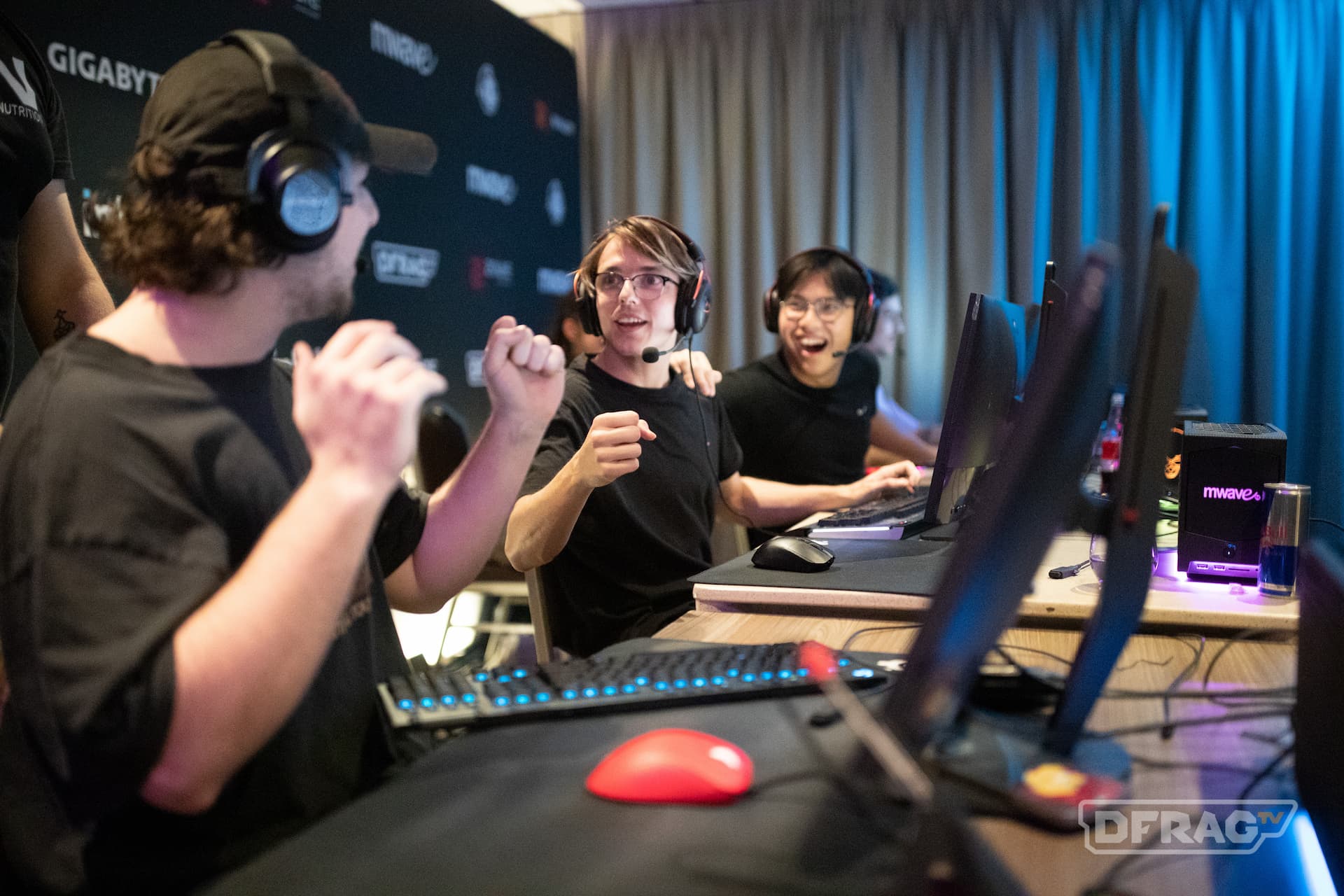 Let's kick things off with some CS:GO Announcements! (scroll down for  SC2)
COUNTER STRIKE
$10,000 - Online Quals + LAN Finals
We're excited to announce LAN Qualifiers for our $10,000 Winter Series event! Registrations are now live over on the ANZC Faceit server:
https://www.faceit.com/en/championship/5fc1177e-14bd-416f-8af8-258188b8ce89/BrisVegas%20Winter%202023%20-%20Open%20Qualifier
Last event we had a great amount of interest and team signups and we had the hard task at seeding and selecting only 8 teams for LAN. We hope that by introducing an online qualification round that this will help keep things as fair as possible.
Now, with the question around timing, flights, accom etc - we hear you. Let's first cover how it's all going to work and then how dates, times, costs and prize pool will work.
TL;DR:
Online quals: June 17/18 Register here
LAN: July 7/8/9
Online Open Quals
Open Quals will be hosted on June 17th - 18th. This will be a maximum 32 team open qual hosted on FACEIT. You will be required to have an ANZC subscription (once off) to compete. This is so we can utilise the FACEIT servers and anti-cheat systems to ensure a high level of competitve integrity for the qualification round. The only cost to enter the open quals is the ANZC subscription cost that you can immediately cancel after the online quals is completed.
The top 8 teams from the open quals will be given a slot to play at LAN on July 7th, 8th and 9th. Qualified teams will still be required to pay their team registation fee. Now, this is only a 3 week turn around and not ideal for some. Given the busy CS:GO schedule for the year this is the best we could do without having the previous system of just picking 8 teams or going back to first in best dressed. If the open qualification system is deemed to not be a success this time around we will revist the process for Summer LAN, scheduled for around Dec 1st 2023.
Rough online qual schedule:
June 17th - Day 1
10:00am AEST - day 1 checkin / stream goes live
11:00am AEST - UBR1 "upper bracket round 1" (Bo1)
12:00pm AEST - UBR2 / LBR1 (Bo3)
02:30pm AEST - UBR3 / LBR2 (Bo3)
05:00pm AEST - UBR4 (Bo1) / LBR3 - (Bo3)
07:30pm AEST - LBR4 - BO3
10:00pm AEST - day 1 complete

June 18th - Day 2
10:00am AEST - day 2 checkin / stream goes live
11:00am AEST - UBR5 (Bo1)/ LBR5 (Bo1)
12:00pm AEST - LBR6 (Bo1)
01:00pm AEST - LBR7 (Bo1)
02:00pm AEST - LBR8 (Bo1)
3:00pm AEST - Grand Final (Bo1)
6:00pm AEST - day 2 complete
The online quals will be streamed over at dfragtv
Community Streaming for Online Quals
We are accepting limited applications for streaming the online quals. Each application will be manually reviewed.
Costs and Prize Money
With timing and flights + accom  in mind we will be reducing the registration cost from $500 per team to $250 per team. The total prize pool is $10,000 AUD but we will be providing prize money for all 8 slots. 4th - 8th place will now receive $500 AUD.
1st $4,500
2nd $2,000
3rd $1,000
4th $500
5th $500
6th $500
7th $500
8th $500
We hope that with the limited timing and turn around that this will help reduce some costs overall for the teams that do qualify and want to compete at LAN.
All 8 qualified teams will be expected to attend all 3 days July 7 - 9.
Hotel Accom - we have worked with Quest Hotels in the past and will be offering discounted stays at Quest. If you would like to book hotel accom now or closer to the event please contact us directly via twitter or on our discord server. (we will have a link and discount code soon)

AusCraft / Starcraft 2
16 players -$2,500 prize pool
We're excited once again to have Starcraft 2 return to LAN for Brisvegas Winter 2023. SC2 will only be running for the 8th and 9th July (sat/sun). With another $2,500 AUD prize pool.
Last event we had 13 players register and we're keen to see that fill up to 16 this time around.
We will have 8 player PC's setup and available for the Saturday and Sunday event. The additional PC's will allow us to get through games a bit more smoothly and we've addressed some of the issues we faced last time and hope that we can deliver an even better tournament this time around.
SC2 Registrations open today!
Head on over to our discord server and join the SC2 channel for more updates!
Costs and Prize Money
Registration fee is $50 per player. Total prize pool is $2,500. Payment for registration will be taken prior to the event and will be required to be considered a valid registration.
Prize pool distribution:
1st: $1,000
2nd: $700
3rd: $400
4th: $200
5th: $100
6th: $100
This is an in-person event. You will be expected to arrive on-time for games to start otherwise in the unfortunate scenario, your matches will be automatically forfeited if you are not there on time for player signin.
You are expected to be at the venue and checked in with the front-desk before 10:00am - if you arrive late or have no communicated clearly that you will be late your matches will be forfeited. No refunds are available if this is the case.
Reminder: this is an in-person LAN event, with Open Signups & no online qualifier/stage.
Players will be able to access the venue on the Friday, chill out & meet old friends or find new ones while having access to our Freeplay Area PC's.
Live Stream
Matches will be live streamed over at:
Spectator tickets
Early bird spectator passes are now available: $15 for all 3 days. Subject to availability and for a limited time only.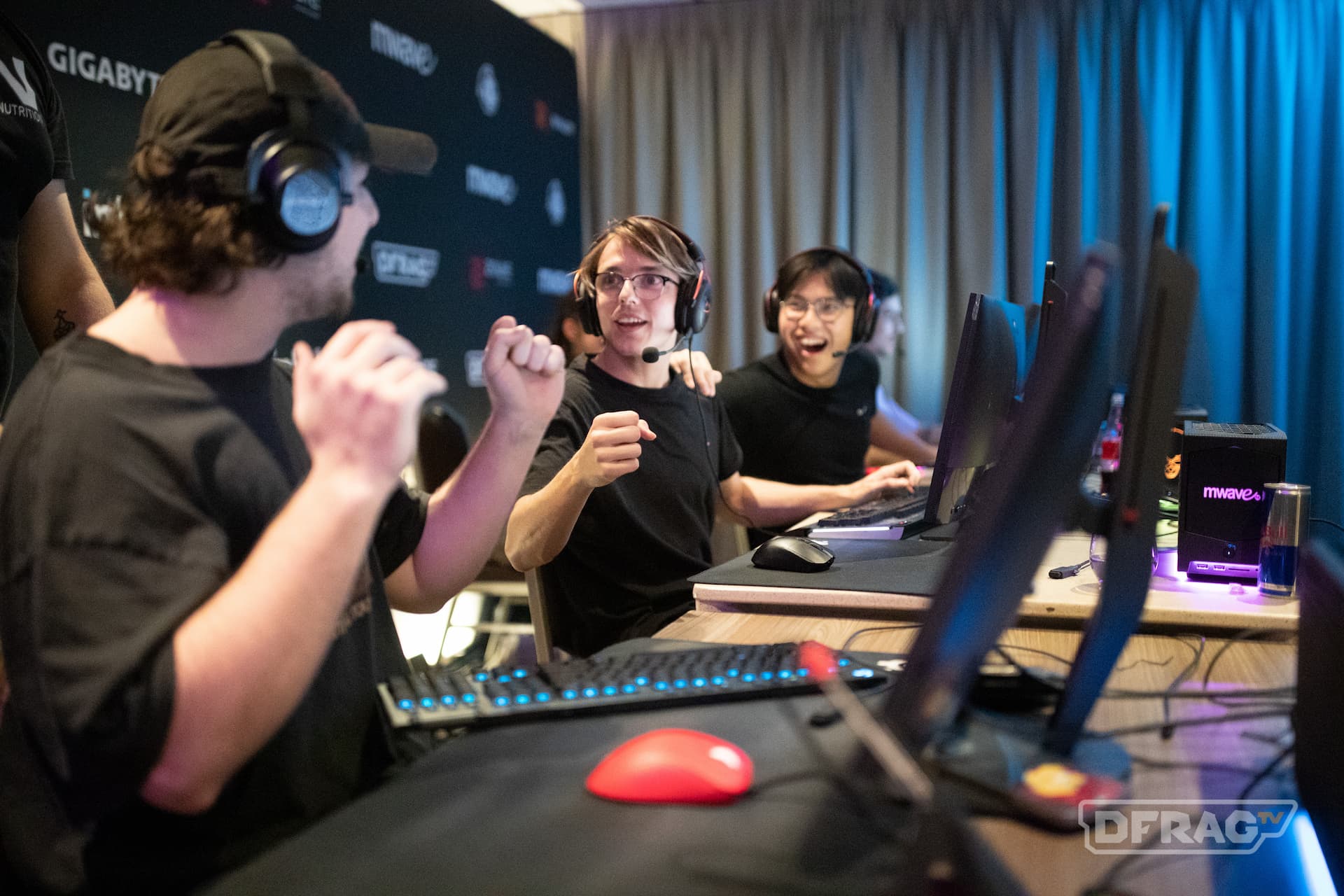 ---
We look forward to seeing you all on July 7th - 9th at BrisVegasLAN Winter 2023 😍